Your Title Goes Here
Your content goes here. Edit or remove this text inline or in the module Content settings. You can also style every aspect of this content in the module Design settings and even apply custom CSS to this text in the module Advanced settings.
INTERNATIONAL LAW ENFORCEMENT TRAINER OF THE YEAR, BEST SELLING AUTHOR, EXPERT CONSULTANT & SOUGHT-AFTER SPEAKER
 Dr. Travis Yates is one of the most prolific writers in law enforcement and one of the most popular speakers in the industry. Over the last two decades his seminars on risk management, officer safety and leadership have been given to thousands of law enforcement professionals across the globe including 45 states. His articles have been read by millions of people and his leadership principles have been adopted by countless law enforcement leaders across the globe. He has been published hundreds of times in various publications including The Daily Caller, Law Officer Magazine and Police One. His expertise in various areas of law enforcement have been featured in media outlets such as Fox News, CNN, ABC, USA Today, Associated Press and many others.
BEST SELLING AUTHOR & SOLD-OUT SEMINARS
Travis is the author of the best-selling book, "The Courageous Police Leader" and his second book is scheduled to be released in 2023. He is a widely sought out speaker for law enforcement agencies, schools, businesses and conferences. His seminars range from leadership, tactics, survival, and resiliency.
CHANGE AGENT & ORGANIZATIONAL DEVELOPER
Travis is one of the most accomplished organizational developers in the profession. He is the co-founder of Below 100, a risk management program mandated in numerous basic law enforcement training centers across the country. He co-founded Vest for Life, that has given over 5,000 ballistic vests free to law enforcement across the globe and is the current editor emeritus at Law Officer Magazine. He is the past president of ALERT International and was granted lifetime status after building the organizational membership by over 100% during his tenure. He has led various non-profit organizations including a decade as the director of Ten-Four Ministries and a Disaster Relief Team to help law enforcement families affected by natural disasters. He is currently the CEO of the Courageous Police Leadership Alliance, a non-profit organization designed to empower leaders with the tools and resources necessary to lead courageously. 
 REAL WORLD LEADERSHIP

 Travis has spent 30 years in law enforcement and the last 25 years as a supervisor and manager. His previous assignments include patrol, gang investigations, training, technology, policy, media relations, jail operations and special operations that included SWAT, Helicopter, K-9, Dive Team, Bomb Squad, Disaster Response, Special Events and the Reserve Program. 
Travis brings a unique focus to his seminars. As a current police commander in a major city police department, he has led and developed numerous programs that focus on proven business principles. He founded and developed the Police Athletic League and Junior Police Academy at his agency, reaching over 10,000 youth in its first year of existence and acquired a multi-million dollar complex to host youth events with police officers. As a patrol commander, he developed a downtown team that addressed rising crime by implementing community outreach techniques and his patrol division averaged attendance at over 200 community events each year during his tenure. As the Assistant Training Director, Travis developed an exhaustive in-service program featuring over 30 specialized courses, and a 40-hour block of mandatory training for all officers. He led an initiative that implemented an official CrossFit Gym at his agency along with a fitness program that offered various free classes for officers including boxing, and Jiu Jitsu.
While community initiatives have been Travis' driving passion, he is widely known across the country for his efforts in media relations, marketing, and technology-based programs. As the commander over the Media Relations Unit, he developed the initial agency footprint on social media and launched one of the first law enforcement agency podcasts in the country almost twenty years ago. He led a redesign of the department's website, launched a "text a tip" program and transitioned all agency policies to a digital format.
A trusted project manager, Travis led a team that developed the department's CompStat program.  After leading a multimillion-dollar initiative that changed the department's uniforms, the agency was awarded the "Best Dressed Law Enforcement Agency" by the National Association of Uniform Manufacturers and Distributors. His expertise in marketing gave Travis the opportunity to redesign the police patch and more recently he led a team that redesigned the police car.
SOUGHT AFTER EXPERT & EDUCATOR
 Travis has a Bachelor of Science Degree in Criminal Justice with a minor in Spanish and a Master of Science Degree Criminal Justice from Northeastern State University. He obtained his Doctorate Degree from Liberty University with a focus on Strategic Leadership. His dissertation research filled a significant gap in research to the law enforcement profession that focused on how communication by leaders affected the overall performance of agencies. Travis is a graduate of the 227th session of the FBI National Academy, the Police Executive Development & Leadership Program and certified trainer for the IACP Leadership in Police Organizations.
He has taught at university level courses to thousands of students over the last twenty-five years and continues that today. He is a sought-after court expert in various areas including patrol, policy, pursuits, and tactics and has testified on behalf of law enforcement officers in several states.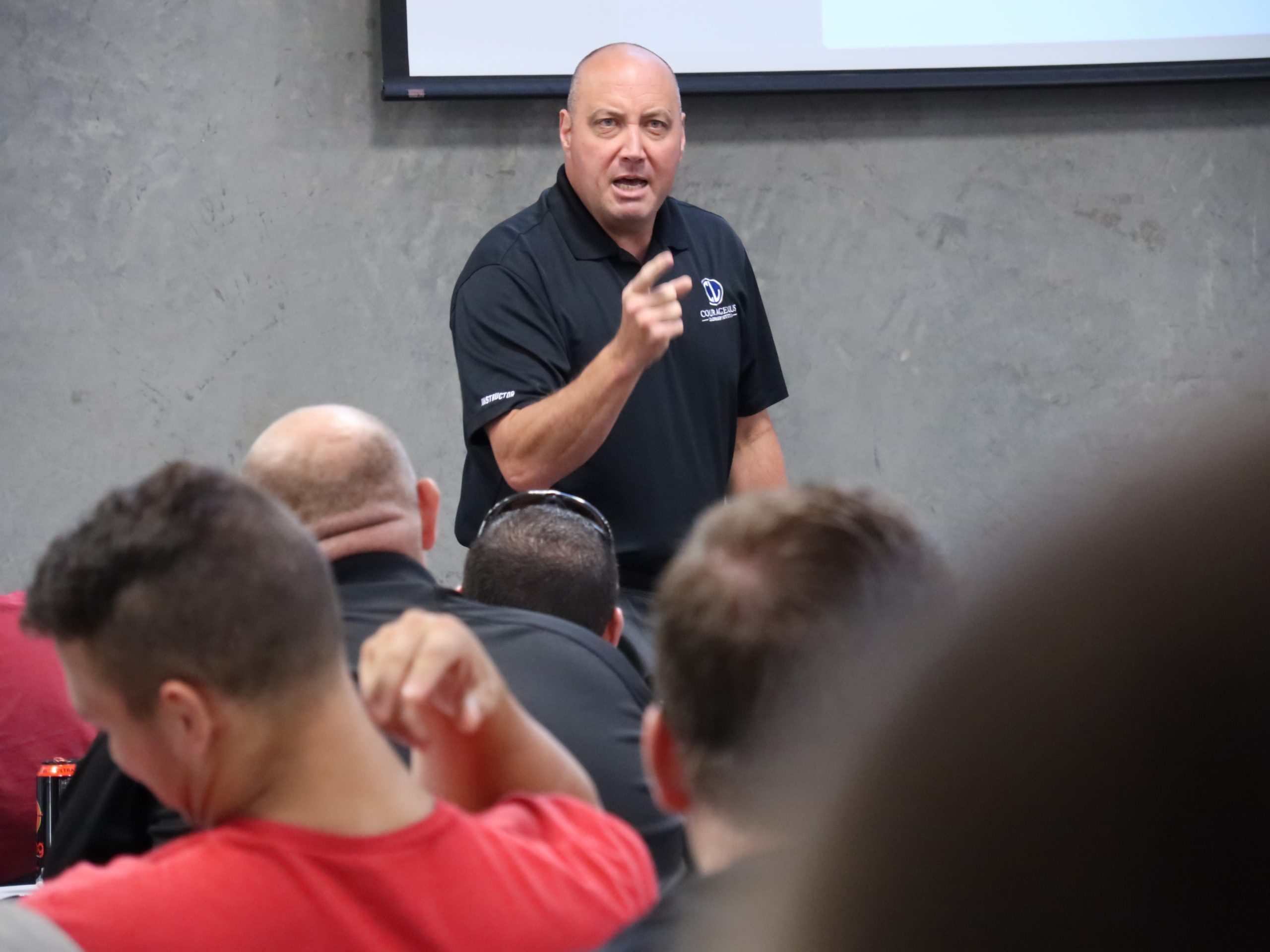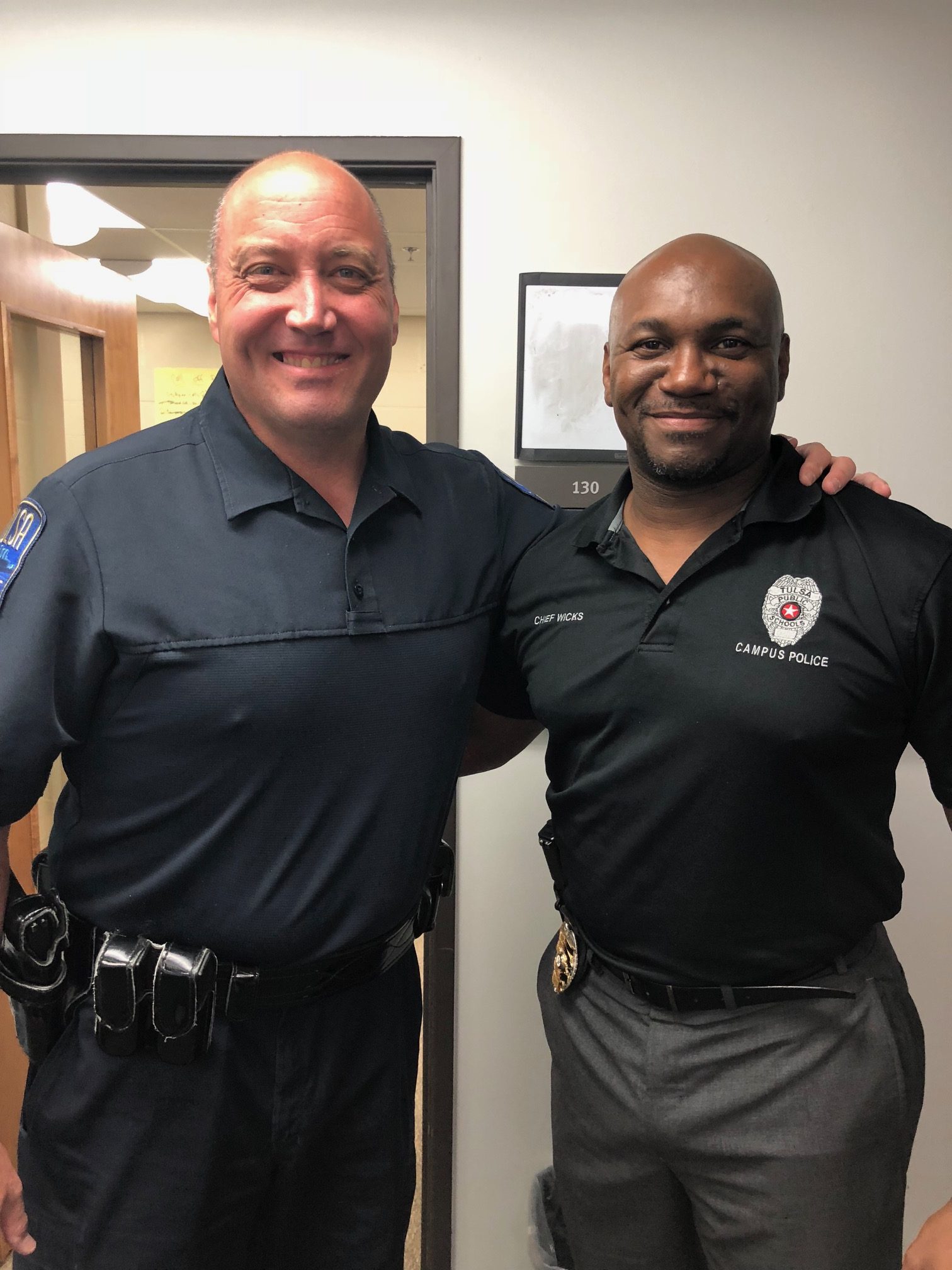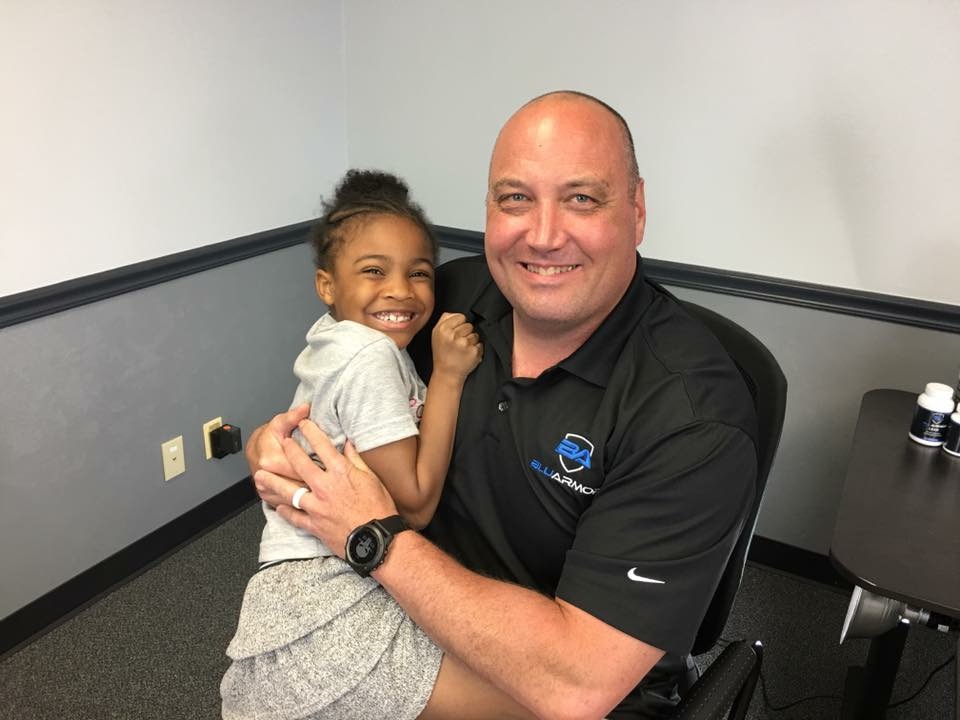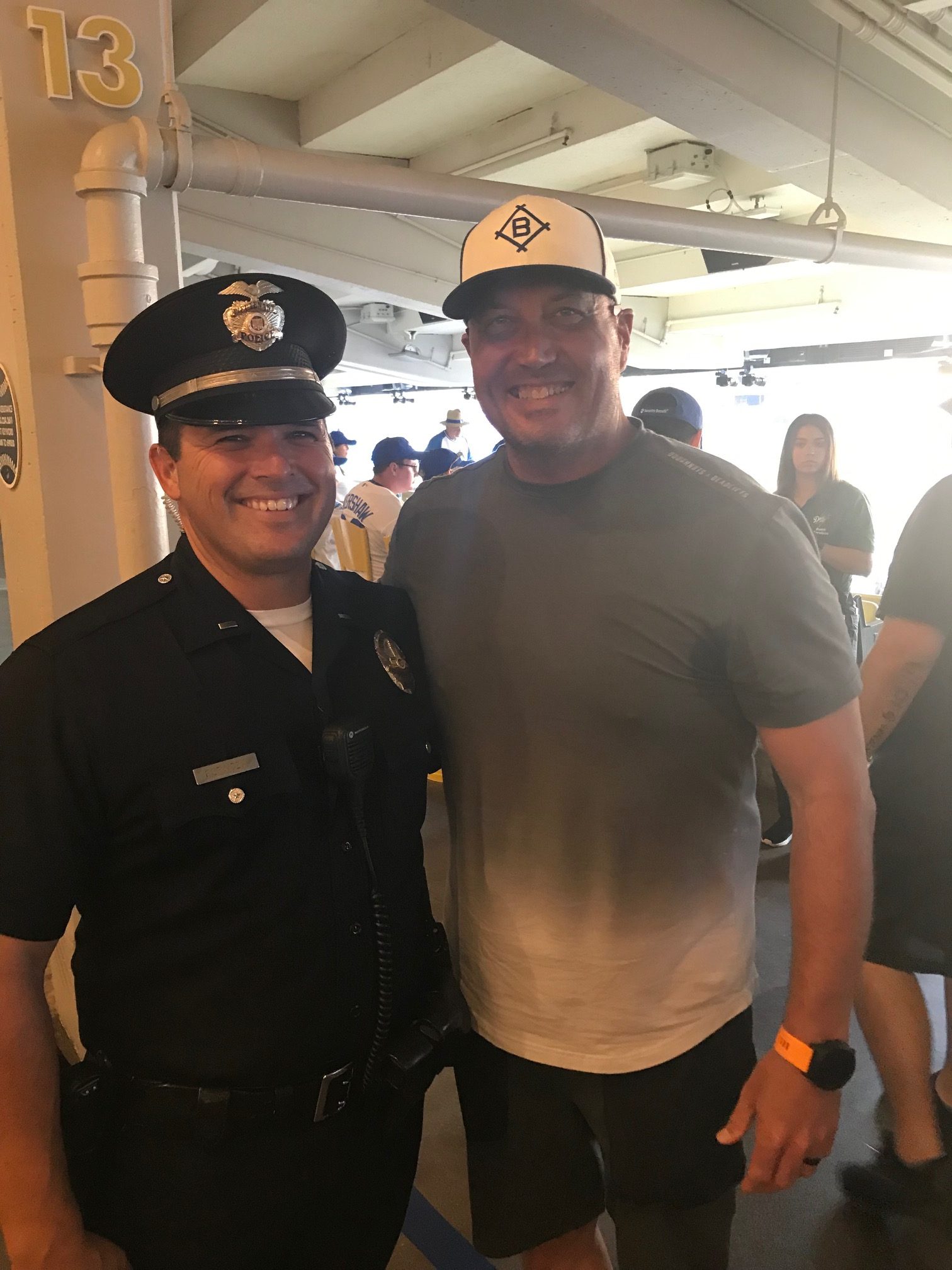 "As A Leader, Your Job Is To Make Those Around You The HERO."
– Dr. Travis Yates –